Wang Ande, Secretary of the Linyi Municipal Party Committee, and his entourage visited Jinsheng Group to inspect and research work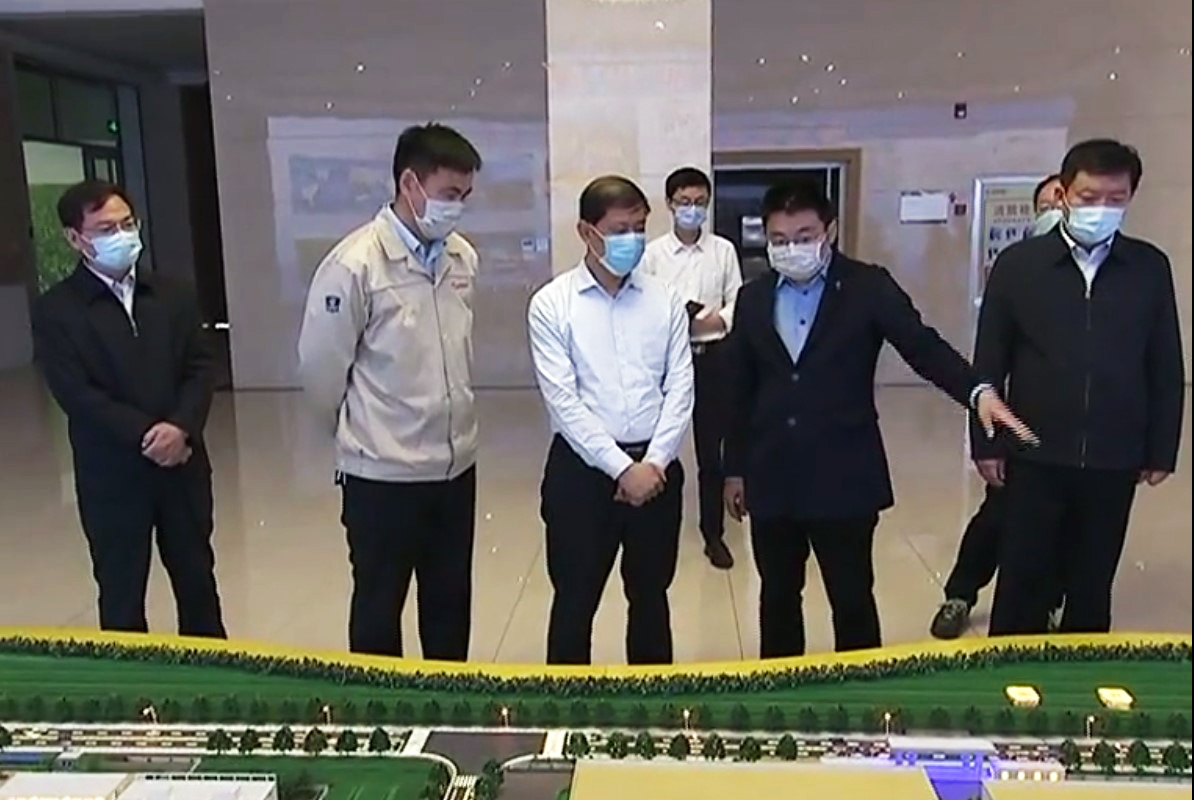 On the morning of May 1, Wang Ande, Secretary of the Linyi Municipal Party Committee, and Fan Liansheng, Member of the Standing Committee of the Municipal Party Committee and Secretary-General Fan Liansheng visited Jinsheng Group to inspect the epidemic prevention and control and resume production. Zhang Dianhu, Secretary of the Junan County Party Committee and Secretary of the Party Working Committee of Linyi Lingang Economic Development Zone, Hou Zhanfu, Deputy Secretary of the County Party Committee and Acting Mayor of the County Government, Deputy Captain of the First Team of Junan County High-quality Development Service Team and Deputy Investigator of the Municipal Justice Bureau Xing Jixiao, Chairman and General Manager Gao Guanyong of Jinsheng Group, Executive of Jinsheng Group Song Lili, general manager and general manager of Jinsheng Grain, Oil and Food Company, etc. accompanied the investigation.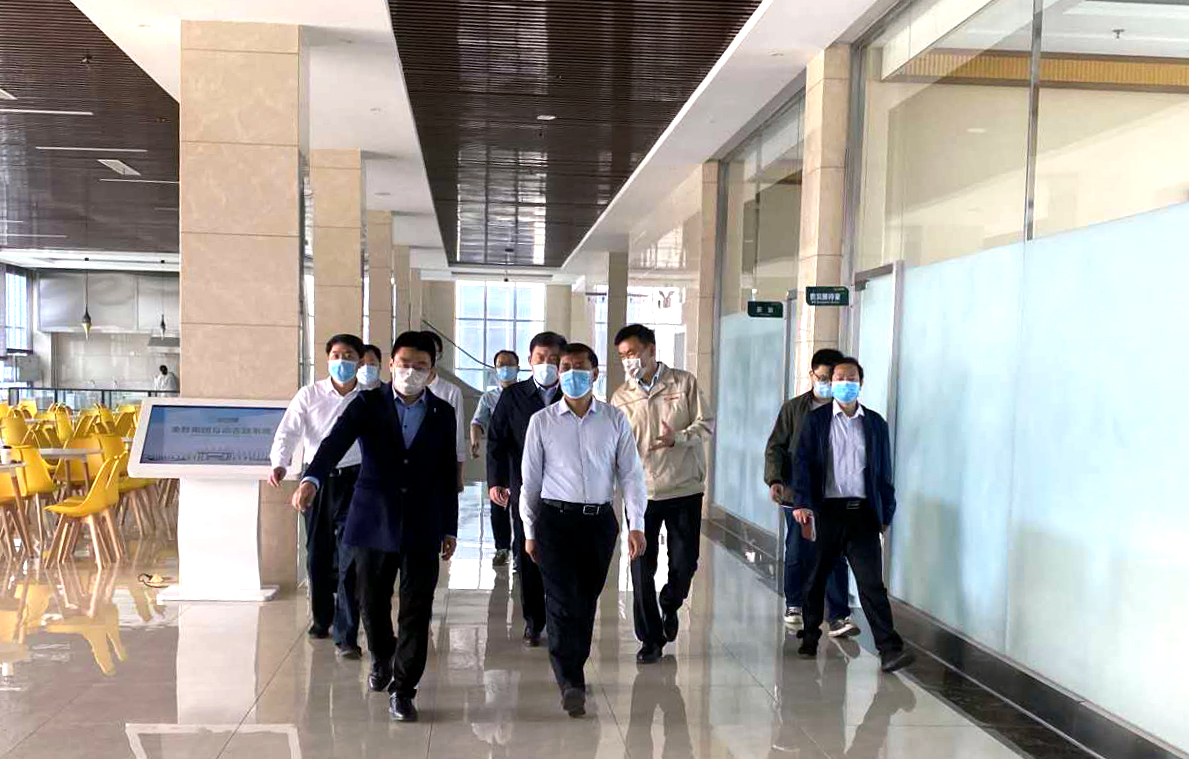 Accompanied by the group chairman Gao Guanyong, Secretary Wang and his entourage inspected the Jinsheng Peanut Culture Museum (under construction), the e-commerce trading center, the national peanut processing technology research and development center, high-end peanut oil with an annual output of 600,000 tons, specialty vegetable oil, and peanuts. Production workshops, product display and experience centers such as product and agricultural specialty food processing lines, a constant temperature oil depot with a storage capacity of 100,000 tons, and an automatic filling production line with an annual output of 400,000 tons. After listening to Chairman Gao's comprehensive report, he learned in detail about the company's epidemic prevention and control, resumption of production, and the company's production and operation, market share, technology research and development, production technology, and technical advantages. The leading role played by production, market guarantees, donations and materials, and promotion of industry transformation and upgrading and high-quality development have been fully recognized.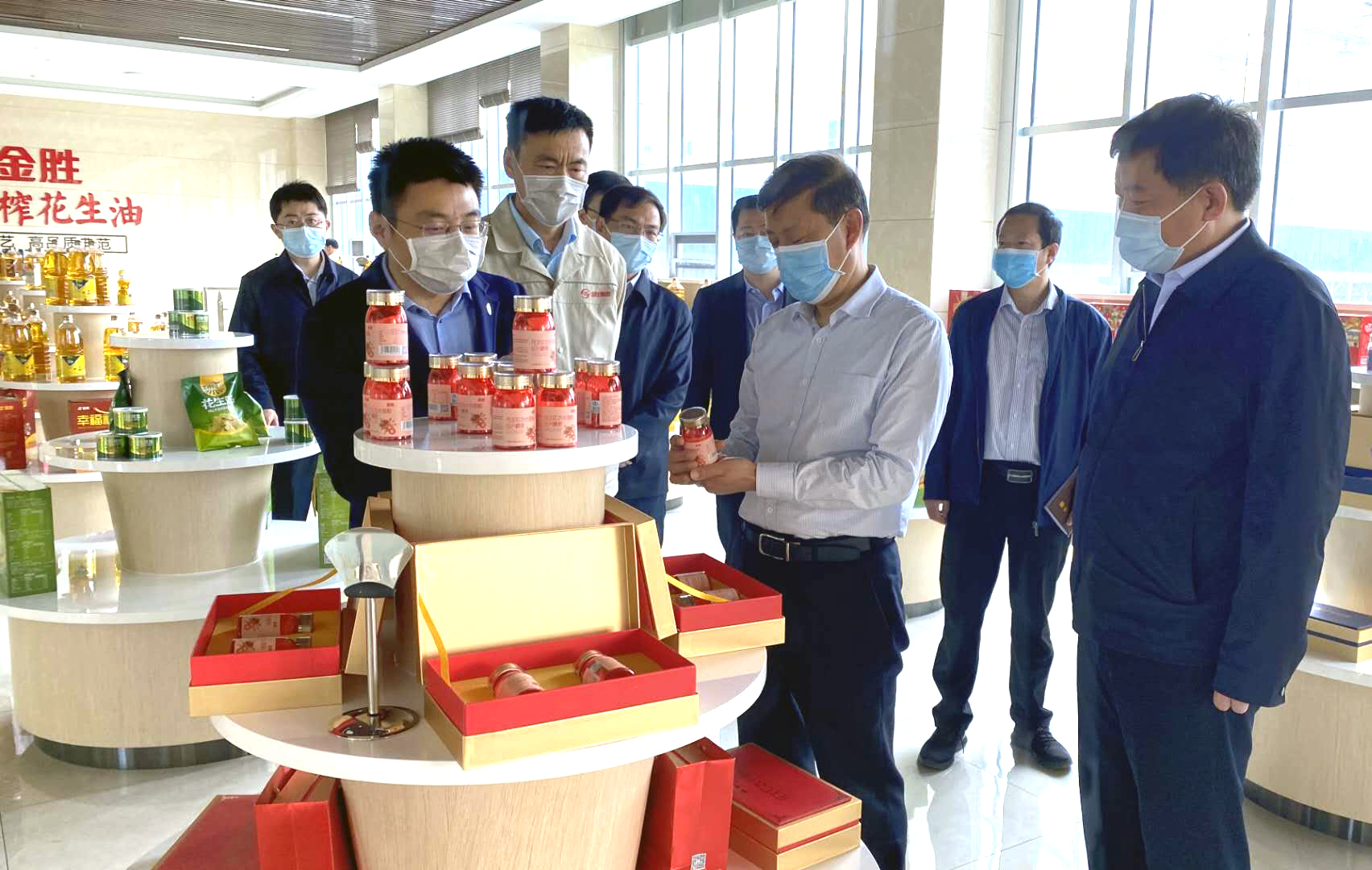 Secretary Wang emphasized that enterprises should explore new paths for industrial development, take the initiative to connect with the Yangtze River Delta, jointly formulate regulations, implement standardized "planting and breeding", expand market share, and become a "vegetable basket" and "oil bottle" in the Yangtze River Delta to create a supply of agricultural products. Base; it is necessary to give full play to the advantages of resources, attract the flow of people, logistics, and information, and create a "back garden" for leisure tourism in the Yangtze River Delta.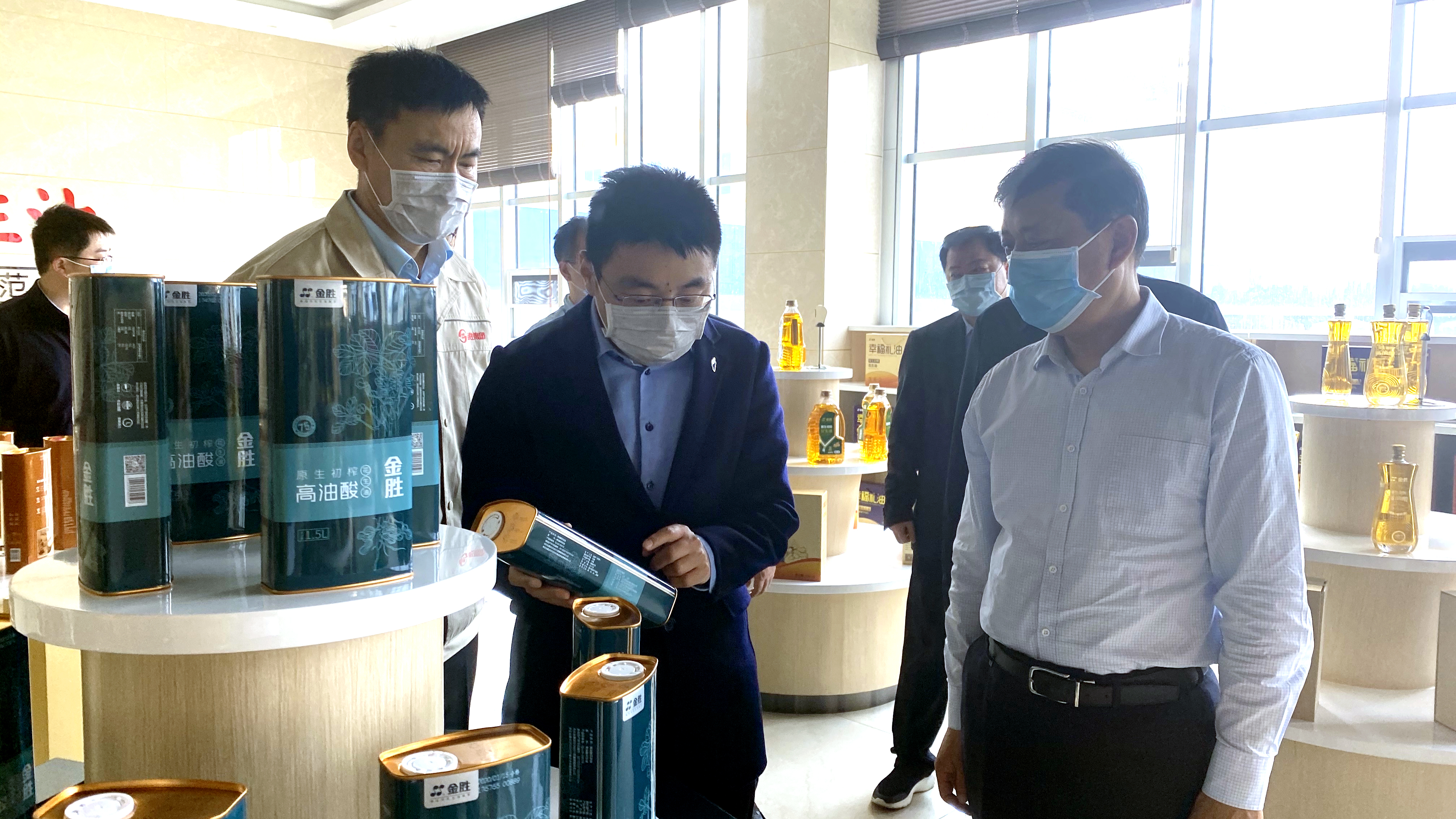 Chairman Gao said that Jinsheng Group resolutely implements the party and government's various decisions and deployments, unswervingly grasps epidemic prevention and control and enterprise production and sales, continues to promote process innovation, strictly controls product quality, and actively connects with the Yangtze River Delta. High-quality and high-quality brands, continue to expand the reputation, popularity and influence of the Jinsheng brand, provide consumers with nutritious and healthy green products, and strive to build Jinsheng's entire industry chain system expert, and become a model of high-quality peanut products.